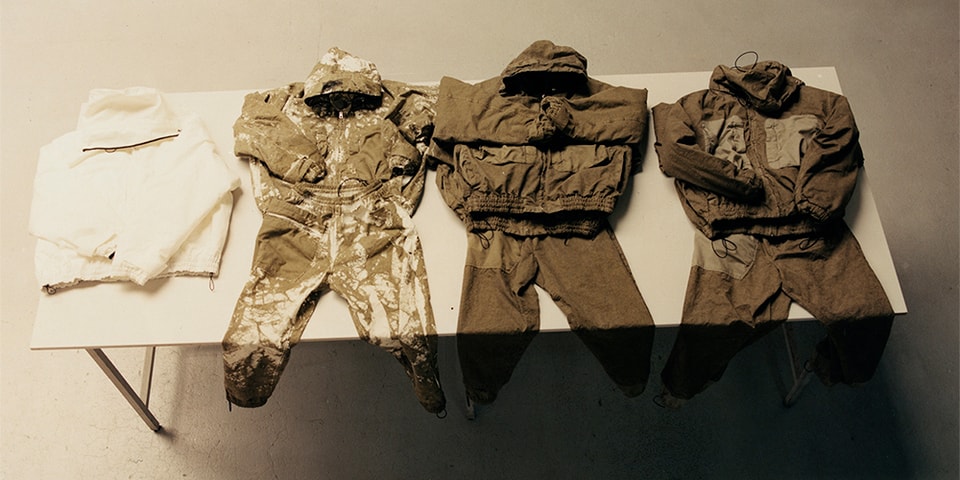 Otto Resource c/o Adam Barnard x RANRA Research Project
Berlin-based Otto Resource c/o Adam Barnard – which describes itself as a "digital product archive and research hub" – has unveiled a new RANRA collaboration. The London and Reykjavík-based label is managed by Arnar Már Jónsson and also worked with Italian development center RGT Italia on this project.
The collaborative research initiative focuses on the OR-PL01 two-piece uniform, which is constructed from a Ventile ripstop and finished with a DWR coating. The items are influenced by the subcultural impact of classic military uniforms and silhouettes, including the Eisenhower jacket – associating it with Otto's "Redefining Archetypes" manifesto – while the trousers are based on chinos with straight leg with technical details.
Otto Resource c/o Adam Barnard founder Adam Barnard described the collaboration as a "swarm intelligence system", explaining that the shared knowledge of the collaborations "shapes questions that we seek to answer through innovation. . As we are free from commercial obligation, we only add unique design knowledge to our catalog whether we fail or succeed.
RGT Italia Managing Director Giovanni Bruno also discussed the project saying:
"The project started when Otto Resource had the unconventional idea of ​​developing a process for dyeing clothes using a fabric like Ventile. This prompted us at RGT to find a formula that would turn this idea into reality, and after a number of tries we found options that worked.

The result was a well dyed product with a unique vintage finish and full retention of the fabric's water repellency. We consider it to be a near perfect solution for innovative and functional clothing, with the possibility of being used by all interested brands!
For more technical fashion, take a look at the Fall/Winter 2022 collection from Goldwin 0.