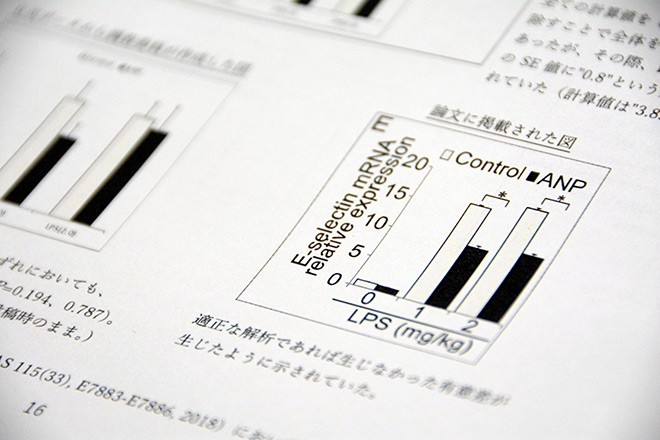 Only half of physicians consider fair research methods
According to a survey, only half of doctors in Japan have a solid understanding of research integrity, even after completing research ethics training programs.
Takeshi Morimoto, a professor of medicine at Hyogo College of Medicine, set out with his colleagues to survey 1,100 doctors who have worked on clinical studies.
"A succession of incidents of misconduct have occurred in research," Morimoto said. "It is essential not only to provide mandatory educational programs, but also to introduce training methods that make doctors more active.
The results, published in the British Medical Journal in October at (https://bmjopen.bmj.com/content/11/10/e052351), also showed that 10% of doctors copied parts of other research papers for their papers.
The investigation follows a series of scandals in medical circles, including one involving falsified results on Diovan tablets for high blood pressure. Since then, physicians in charge of clinical studies have been subjected to educational programs to learn about research fairness and ethics.
Morimoto's team conducted an online survey in March last year to determine whether this type of training is effective in curbing questionable research practices.
When asked if they had experiences in which search fairness had been compromised, 11% admitted to inappropriately copying parts of other articles for their research, while 11% said they co-authors of articles to which they have made no contribution in writing or proofreading.
In addition to this, 5.8% said they had presented their research results in academic conferences or articles without first obtaining approval from ethics committees and other bodies.
The team said there were likely many more cases than the study found, given that doctors are unlikely to readily admit flaws in research methods and ethical failures.
In their daily research processes, 69% said they were fully aware of how to properly record and store data, while 60% said they paid particular attention to the safety of test subjects.
But only 36% said they made efforts to create images appropriately, and only 26% said they strictly adhered to the rule of not registering as a study co-author unless they be responsible for writing or proofreading.
The team also investigated why physicians have so little awareness of research fairness.
Although 93% of physicians had taken research ethics training programs, 77% cited passive reasons for doing so, such as being "required by employers."
Only 54% said they became aware of problematic research methods after attending the educational programs. The authors suggest that additional proactive training could help improve physicians' clinical research practices.