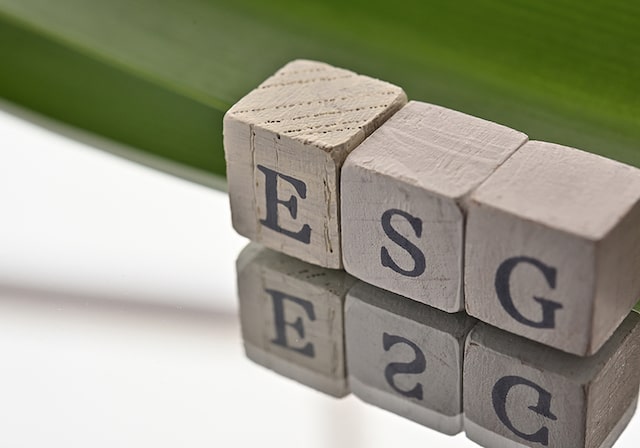 ESG in Clinical Research – The CSR Journal
What is ESG?
ESG refers to the environmental, social and governance factors of a company's non-financial performance. It relates to long-term sustainability practices. Today, customers and stakeholders expect companies to be aware of the environmental, social and governance impact an organization has through its operations. ESG is considered an important element of corporate sustainability and is often examined with a view to forward-looking growth. The influence of ESG on the financial performance of companies is increasingly recognized.
Originally coined in 2005, ESG became a topic of discussion in the corporate and investor world after the announcement of the United Nations Sustainable Development Goals in 2015.
Environment
The environmental pillars consider factors such as climate change, carbon footprint, biodiversity, toxic emissions and waste, pollution and other indicators as the ultimate markers of sustainability. For clinical research organizations, meeting environmental needs and minimizing environmental impact is an important aspect of conducting ESG. While traditional clinical trials involve documentation and paperwork, decentralized trials pave the way for web-based documentation, limit travel for patients as well as clinical research professionals, reducing the overall carbon footprint. Clinical research organizations have been pioneers in the concept of flexible working arrangements and the pandemic has only increased the reach of almost all employees across the world, reducing the overall carbon footprint in the environment . Additionally, using recyclable or reclaimed materials in new construction is an effective way to move towards a sustainable future. Organizations are pursuing initiatives such as Leadership in Energy and Environment Design (LEED) and building green spaces to bring about changes in environmental outcomes and reduce any negative impacts. LEED is the most widely used rating system for promoting health as well as a cost reduction framework for green buildings.
Social
The social pillar encompasses factors such as human capital development, social opportunities, diversity in clinical trials, privacy, data security, health and safety, labor standards and access to opportunities to an equal level. Innovation is seen as an important growth driver for the healthcare industry. Yet there continues to be a gender disparity in trial participation, with most clinical trials recruiting predominantly male participants. Although women have been able to achieve greater representation in government and different industries, achieving equal gender representation in clinical trials is still a long way. .
Clinical research organizations serve as an anchor to drive community and patient employment initiatives. It is imperative for them to link their efforts to a conclusive positive social impact that can be achieved. Another area where the clinical research industry excels is its strong representation of women in the workforce. In addition, initiatives relating to board diversity, staff development and the promotion of safety and security throughout the organization should be implemented at a universal level. According to PWC's March 2021 CFO Pulse report, 58% of healthcare leaders surveyed said they plan to increase training and reporting on diversity and inclusion in the next year.
Besides diversity, product safety is another area that can have long-term social consequences. It is crucial for clinical research organizations to help ensure the delivery of drugs to the right patients at the right time.
Governance
While the environmental and social aspects of ESG are widely discussed and widely implemented by companies, governance is seen as the topic with the most growth potential. Governance includes factors such as corporate behavior, board diversity, business ethics, accounting, maintaining the stability of the financial system and ensuring fairness in employee compensation. leaders. Having strong governance policies regarding fraud and ethics violations can help organizations protect their reputation in the industry. Strong governance also ensures the preservation of brand image and mitigates the risks that arise during a lapse. Over the decades, consumer expectations of brands have drastically increased. With this, companies are seen as an important responsible pillar of society. This leads to goal-oriented communication and adding purpose to an organization's existence.
An important aspect of governance is reporting. Frameworks such as the Global Reporting Initiative (GRI) and the Sustainability Accounting Standards Board (SASB) are most commonly used by pharmaceutical and life science companies to report on the factors most critical to business growth .
Essentially, the dominant topics covered by many large biopharmaceutical companies in their ESG reports include addressing climate change and environmental impact, encouraging diversity and inclusion initiatives, and managing human capital.
According to a recent PwC report titled "2022: The Growth Opportunity of the Century," 77% of institutional investors surveyed by PwC said they plan to buy ESG products only in the next two years.
Building an executable and tangible ESG plan results in a better chance of implementation. There needs to be a holistic approach to integrating ESG into an organization's overall operations and business value chain. From the most basic elements related to travel and infrastructure to more complex elements such as innovation and process optimization in clinical trials, ESG will play a vital role in creating long-term solutions. .
With the attention that ESG has received and will continue to receive in the years to come from investors, employees, patients and other stakeholders, leading biopharmaceutical companies have used their vast resources and capital to create committees and teams responsible for testing, improving and, often, creating and implementing new effective ESG practices and initiatives. There is an opportunity to move to the next level of impact by implementing action-oriented ESG efforts across all areas of healthcare and clinical research organizations, from supply chains to environmental impact, and striving to bring diversity to clinical trials and executive leadership.
The opinions of the author are personal and do not necessarily represent the opinions of the website.
Sanjay Vyas joined Parexel's CTS&L (Clinical Trial Supplies and Logistics) team in 2016 and leads the operational management of the organization's global distribution centers and depots. Sanjay manages an international team of over 6,000 employees, located primarily in the Asia-Pacific region. Sanjay is a multi-faceted leader with nearly 25 years of experience managing the global logistics supply chain in the healthcare and clinical research industry. He brings his expertise in the development and implementation of brand marketing and product positioning strategies for biopharmaceutical companies.
Annappa is Executive Director, Project Management and Head of CSR at Parexel India. With over 17 years of experience in the clinical research industry, including client and portfolio management, clinical operations and project management, Annappa has a successful track record in many roles that span pre- phase I, phase I, II, III and commercial drugs. development activities, as well as driving key CSR initiatives for the business.