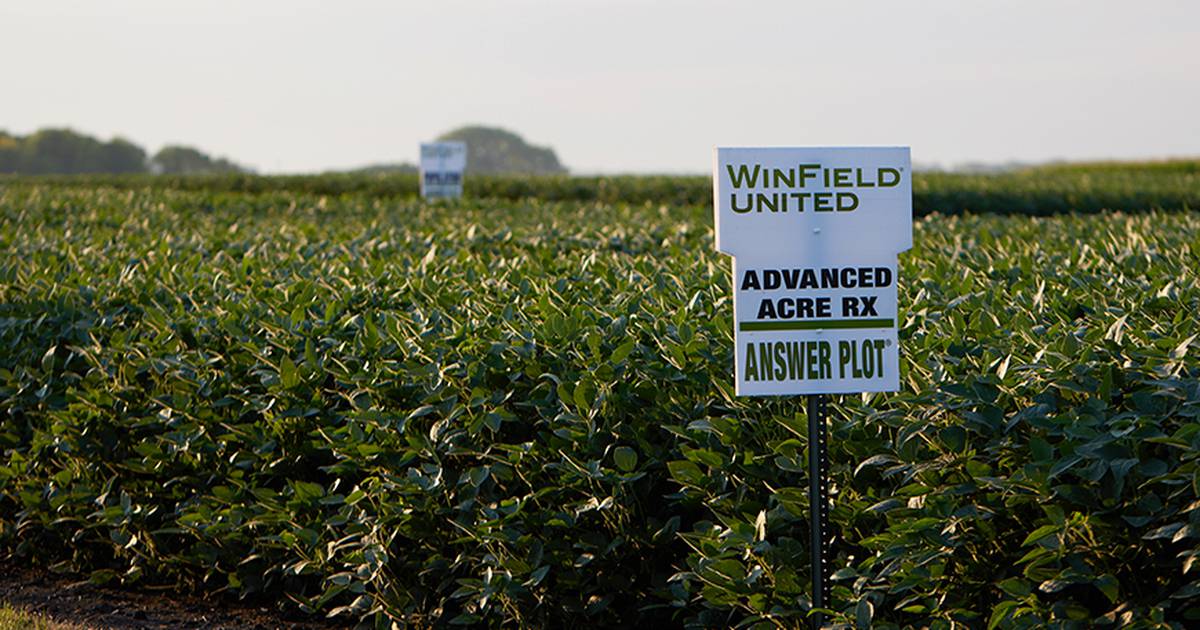 Answer Plot program implements new research methods to help farmers maximize return on investment – ​​AgriNews
ARDEN HILLS, Minnesota — Farmers are always looking to learn something new, especially if it helps them improve their return on investment or increase their yield.
For more than 20 years, WinField United's Answer Plot program has helped farmers understand the performance of products and agronomic practices.
This year promises to provide even more valuable data that farmers can put to use in their own fields.
"WinField United has implemented new research methods this year as part of its Answer Plot program that will provide agricultural retailers and farmers with essential information they can't get anywhere else to refine management plans in order to 'improve return on investment,'" said Jamie Liefker, WinField United vice president of research and development, agronomy and product development.
"Data from the Answer Plot program provides ag retailers and growers with guidance on how best to manage specific hybrids, including information on optimal planting populations, nitrogen and fungicide application."
The new Answer Plot research design includes three nitrogen levels per hybrid, allowing WinField United to create a nitrogen response curve for each hybrid it tests, providing each hybrid with a response score.
In addition, the hybrids are tested on their response to fungicide applications at the V10 stage and to a second fungicide application at the R1 stage.
"This response data is available for all CROPLAN corn hybrid products, as well as most hybrids from WinField United's partner seed brands," Liefker said.
"The combination of these two testing strategies allows WinField United to test multiple interactions between nitrogen levels and the timing of fungicide applications. Farmers can then use this data to inform in-season decisions that can increase yield.
Identify when to apply nitrogen
This research data can help identify hybrids that should receive supplemental nitrogen first. Careful management of nitrogen and other expensive inputs can help farmers achieve a higher return on investment while increasing the potential for successful on-farm sustainability practices.
"Knowing the response scores for each hybrid can also help farmers better predict how much input they will need during the growing season," Liefker said. "This specialized data enables Winfield United to offer data-driven, field-proven prescriptions."
Since 2011, WinField United has provided nitrogen response scores for most hybrids to help growers better manage their nitrogen and inform their hybrid decisions. RTN scores are based on Answer Plot data from nitrogen assays.
This new information will not change the way the NTR is calculated, but will allow agricultural retailers to make more accurate recommendations and help growers be more efficient with their inputs.
Systemic approach to agronomy
Answer Plot program data and information is a key component of the Advanced Acre Rx prescription program offered by WinField United.
The AARx prescription program uses a systems approach to agronomy with every prescription, including a field-level agronomic program featuring agricultural technology products and recommendations with a service guarantee for performance.
"Twenty years of data from the Answer Plot program enables AARx prescriptions to provide predictable results based on past field performance," Liefker said.
"The real key to unlocking the potential of the AARx program is the expertise of trusted local ag retailers who develop plans that deliver a return on investment for the farmers they work with."
Information for every acre
To learn more about WinField United's Answer Plot program, including information on local Answer Plot events, seed yield data, and agronomic information, visit answerplot.com.