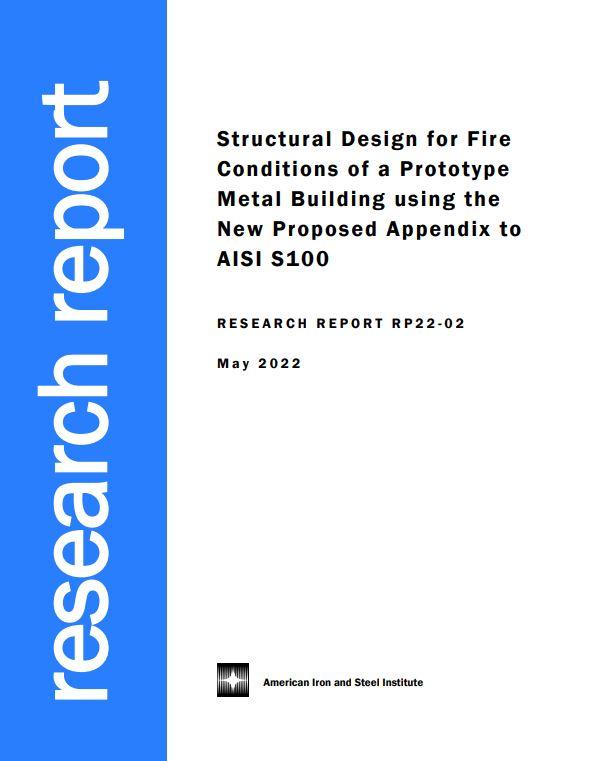 AISI publishes a new research report on cold-formed steel
The American Iron and Steel Institute (AISI) has released a new research report, "RP 22-02: Structural Design for Fire Conditions of a Steel Building Prototype Using the Proposed New Appendix to AISI S100." Available for free download, the report illustrates the application of an alternative approach to evaluating the performance of cold-formed steel systems at elevated temperatures due to fire conditions. The research was funded by AISI and the Metal Building Manufacturers Association (MBMA).
"Performance-based design for fire conditions has been increasingly adopted for different structural systems over the past decade. This report demonstrates the effectiveness of existing and new fire protection design methods in systems building materials, which will help develop more innovative fire protection strategies," said Vincent E. Sagan, PE, principal engineer for MBMA.
The report results from AISI's Small Projects/Grants Program, which identifies and funds research projects that will significantly affect the reliability, performance and cost competitiveness of cold-formed steel in construction. Research is conducted by project teams consisting of a student, an academic advisor from the student's educational institution, and an industry advisor. Research for RP 22-02 was conducted at Johns Hopkins University with industry input from MBMA, Nucor Buildings Group and Jensen Hughes.